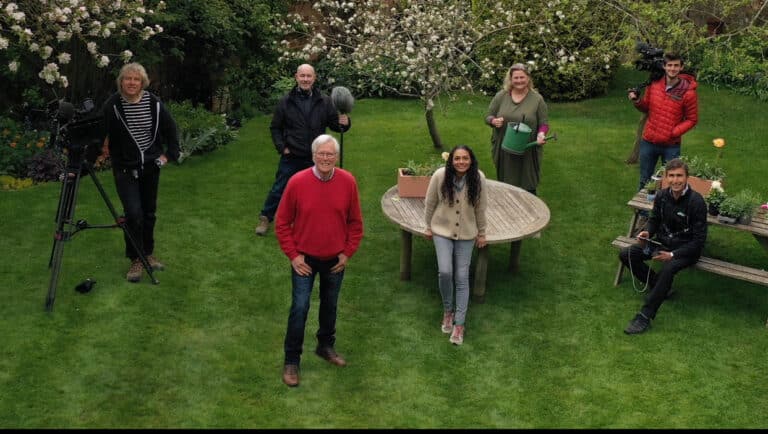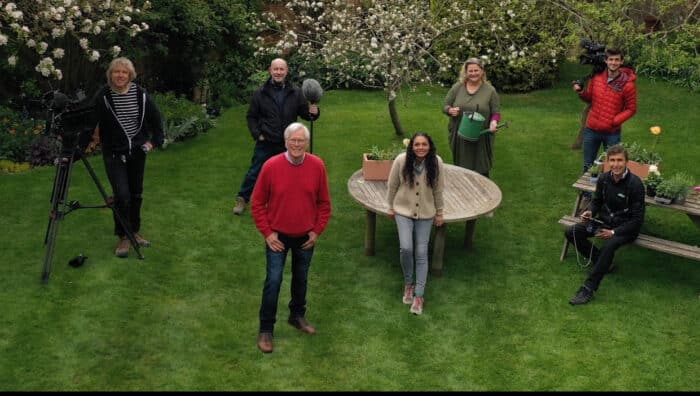 Working as a drone pilot on the BBC One show Countryfile is always fun especially when working with great presenters.
Over the years we have been booked by the BBC Countryfile production office many times travelling all over the UK filming interesting stories and events.
We especially enjoy working with the legend that is John Craven and the ever jolly Helen Skelton both superb presenters and also super professional to work with.
Nothing is too much trouble for these two and where filming is concerned they're always happy to muck in and carry tripods and kit to help keep the day flowing.
We have even been used to take the still photographs for Countryfiles media output which we often do as we are also professional photographers so always cary cameras with us.
Drone filming on BBC One Countryfile is now an essential part of the filming unit and nearly every episode features some form of drone shot filmed by a professional drone pilot. 
Even though the team at Countryfile have two very good drone pilots as part of the crew there is always need for freelance drone pilots like ourselves to help out when needed.
BBC One's Countryfile cover lots of diverse stories and over the years we have flown our drones on stories such as the effect of the pandemic on the high street for small market towns. This involved gathering dramatic drone shots of Skipton and Saltaire to add impact to the story.
We've spent days with Helen Skelton filming in outdoor activity centres, Abseiling, Jumping into wild Rivers and climbing mountains plus the obligatory visit to farms. 
Drone filming has its challenges and as we are working around animals such as cows and on "One Man and His Dog", Sheep we always select the best aircraft for the job.
We generally use the super high quality DJI Inspire 2 with the super 35 X7 camera. And due to restrictions in time and editing costs its normally filmed in rec 709 ( normal colour profile) and in 1080HD
This costs less time in editing as the files are smaller and there is little grading to do on the footage  making the program a little less expensive to produce.
However when we need to keep the noise to a minimum if filming around bird and wildlife we have found the DJI Mavic Pro 2 to be a very good aircraft and now we have upgraded to the Mavic 3 cine plus the Mavic Mini 3 pro there are even more options for high quality drone filming with some very small drones.
One very useful part of our kit is our 4×4 which gets the team to some very out of the way places. With the ability to carry all our kit and up to seven people our new Mild Hybrid Landrover Discovery comes in very handy and perfect for those inaccessible locations often found on the farms.
Drone filming on BBC One's Countryfile is alway fun but a comprehensive risk assessment must be in place prior to filming and full documents submitted  to the production team including Drone Insurance, Drone documents from the CAA (OA, / PFCO, GVC or  A2CofC )
This ensures we have taken all the steps to be safe drone pilots and operate in a professional manor.
Book or Enquire about our services